Baby-shake murder: Daniel Sanzone guilty of son's killing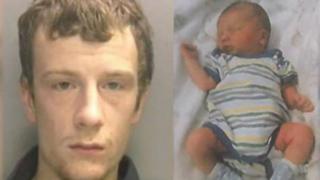 A father who shook his two-week-old son so violently that the infant could no longer see or hear has been convicted of his murder.
Joshua Millinson suffered "catastrophic and irreversible" brain injuries at the hands of Daniel Sanzone, 23, at his Wolverhampton home in 2015.
Experts said the child had some of the most extreme injuries they had seen.
Joshua's mother Zoe Howell, 19, has been cleared of causing or allowing Joshua's death and child cruelty.
Jurors at Birmingham Crown Court heard Sanzone was alone with the baby in the lounge when Ms Howell, who was in the kitchen, heard a "thud".
More updates on this and other stories in Birmingham and the Black Country
The 23-year-old lied about what happened, telling Ms Howell that the noise was him dropping a remote control.
Joshua was not breathing and "floppy" when paramedics were called to his house on 24 October last year.
He was in intensive care at Birmingham Children's Hospital for nearly a month when a High Court order was issued to switch off his life support machine.
Ms Howell, who lived with Sanzone in Whitburn Close, Pendeford, had objected but her wishes were overruled after doctors said there was "no evidence" Joshua could see or hear.
Sally Howes QC, prosecuting, said medical experts found evidence of previous injuries, including a "forcible twisting of bones" from about a week prior to the shaking, and rib and leg fractures that may have pre-dated previous hospital visits.
The couple took Joshua to New Cross Hospital in Wolverhampton on two occasions in the days leading up to paramedics being called out, with concerns about his breathing and a leg injury.
But after examining him, a junior doctor found no cause for concern, and the parents did not turn up for a subsequent check.
The court was told Sanzone and Ms Howell split up just days before the attack.
Giving evidence, Ms Howell said that although Sanzone could "sometimes be a bit rough", she had never seen him hurt the boy.
Det Insp Jim Munro from West Midlands Police said: "It's very difficult to comprehend and understand Sanzone as a character and what would lead him to do something so tragic to such a vulnerable young child."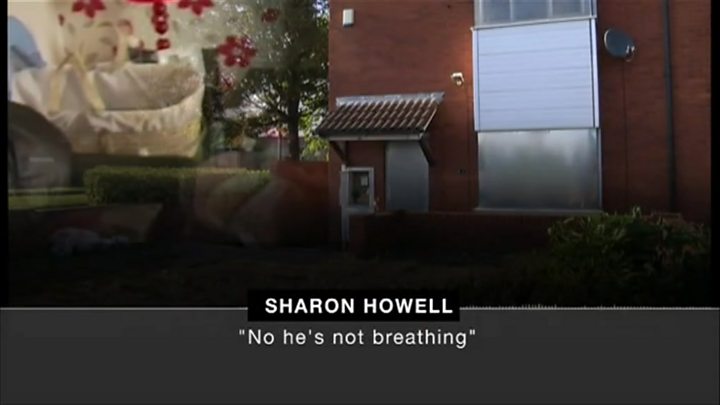 A serious case review is under way.
Mr Justice Jay told the court he would adjourn the sentencing of Sanzone, who was also found guilty of child cruelty, "to reflect coolly and dispassionately."
He indicated Sanzone could expect a minimum jail sentence of 15 years.