Birmingham distraction burglary suspects in court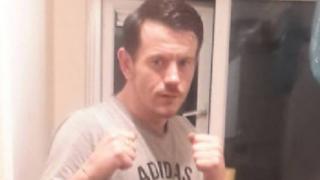 Two people suspected of being involved in a string of robberies at elderly people's homes have appeared in court.
Jolene Mahon, 26, of Weoley Castle, Birmingham, and Joseph Fannin, 46, of The Doweries, Rubery, are charged with conspiracy to commit burglary.
Both were remanded into custody by magistrates to appear at Birmingham Crown Court on 4 November.
Police again appealed for help to find Francis Maughan, suspected of several distraction burglaries in Birmingham.
Mr Maughan is thought to have used a child to help him gain access into one 90-year-old woman's home.
Ms Mahon, of Ascot Court, is also charged with theft.