Marlon Bills jailed for throwing ex out of window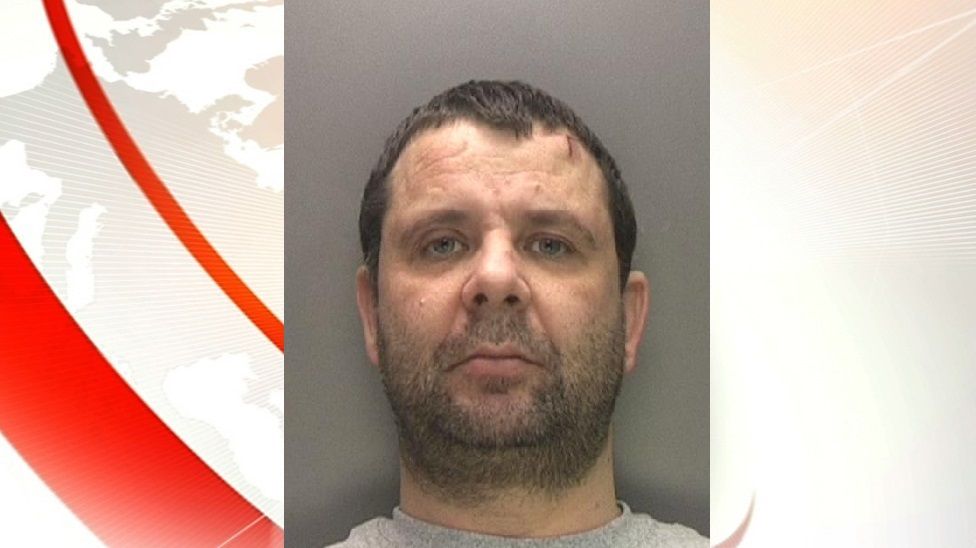 A man who threw his ex-partner out of a second floor window and attacked police officers with a knife has been jailed for 24 years.
Marlon Bills, 44, from Himley Road in Dudley, attacked the woman in December last year.
He was then involved in a "violent struggle" with officers who attended the scene, West Midlands Police said.
He was found guilty of causing grievous bodily harm and two counts of attempted wounding.
He was also found guilty of breaching a restraining order. He has been ordered to pay £10,000 in compensation to his former partner.
Det Sgt Gary Bedi, from West Midlands Police, said the woman - who suffered "life-changing injuries", including a broken spine and ankle - was "lucky to be alive" after the attack.
"Bills has a history of domestic violence and I am relieved that the court has given him a severe sentence," he said.
"[The woman] continues to suffer problems as a result of the injuries."
Correction 4 August 2016: This story has been amended to reflect that Bills was found guilty of causing grievous bodily harm, attempted wounding and breaching a restraining order and not, as incorrectly stated, attempted murder, wounding or affray.
Related Internet Links
The BBC is not responsible for the content of external sites.