Birmingham Children's Hospital plans smoke-free zone for nearby roads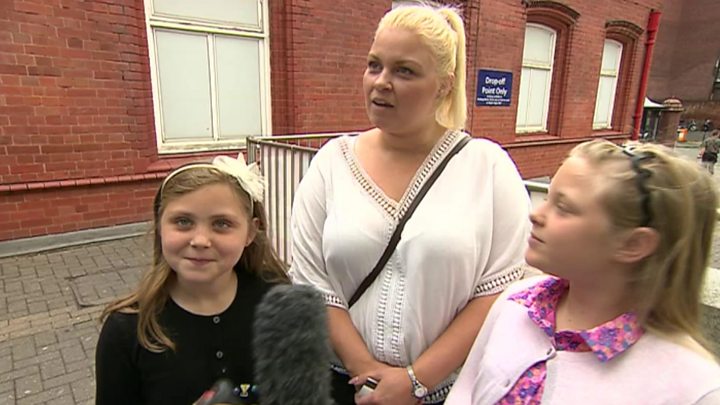 A hospital plans to make the streets around it a smoke-free zone - asking people not to light up in nearby roads.
The Birmingham Children's Hospital site has been smoke-free since 2005, but the trust now hopes to deter smoking on Steelhouse Lane and Whittall Street.
People would be asked to "adhere voluntarily" the trust said, adding fixed penalty notices were not being considered.
The plans are subject to a six-week public consultation.
Smoking would be restricted on both sides of Steelhouse Lane, from the hospital's paediatric emergency department to the junction of Whittall Street, and from there to St Mary's Row.
'Unhealthy' environment
Plans were put together by the hospital working with the city council, the trust said.
It said it was in a bid to address concerns from children and visitors that smoking in public spaces around the site, particularly close to the main entrance, was making the environment "unhealthy".
Chief nurse at the hospital, Michelle McLoughlin, said: "It's clear from the feedback we've been receiving for some time now that smoking in the public areas outside of the hospital is an issue that needs addressing.
"We have listened to our families and their comments have fed directly into the proposals."
Signs and security patrols would highlight the new zone under the proposals, the trust said.