Lemon curd sandwiches Wolverhampton teen's only lunch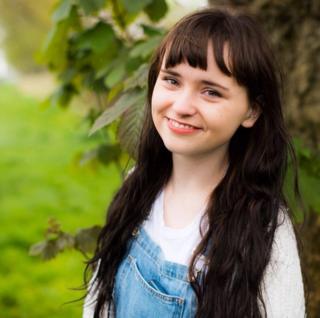 A teenager who is fighting a food phobia with hypnotism says her only lunch used to be lemon curd sandwiches.
Jodie Brown ate only Yorkshire pudding or chips for her evening meal until she was 16, due to selective eating disorder (SED).
"I got so sick of eating lemon curd sandwiches day in day out that I ended up just having buttered bread," said the 17-year-old from Wolverhampton.
Miss Brown says she now enjoys fajitas and full English breakfasts.
'Men need help as well as women'
More Birmingham and Black Country stories
She sought help after seeing the story of Hannah Pound, from Dudley, who beat her addiction to chicken nuggets through hypnotherapy.
"All my life I was branded a fussy eater," said Miss Brown, from Tettenhall. "But all I have ever known is having a fear of food."
The student said the problem started as a toddler but three-and-a-half months into a type of cognitive behavioural hypnotherapy and she is getting a taste for new foods.
"It's exciting for me to try a mixture of textures and flavours," she said. "My ultimate goal will be to eat Christmas dinner."