Toddler dies in seventh floor fall from Birmingham flats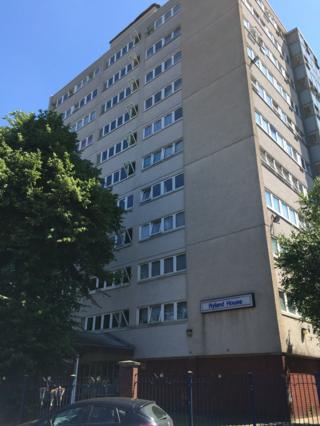 A toddler has died after falling from the seventh floor of a block of flats.
The 18-month-old girl fell from a window on Ryland House in Great Hampton Row in Hockley, Birmingham, on Monday.
Eyewitnesses told BBC News people were trying to catch the toddler after they saw her "fly out of the window", which was "wide open".
The death is being treated as unexplained and a post-mortem examination is due to take place, West Midlands Police said.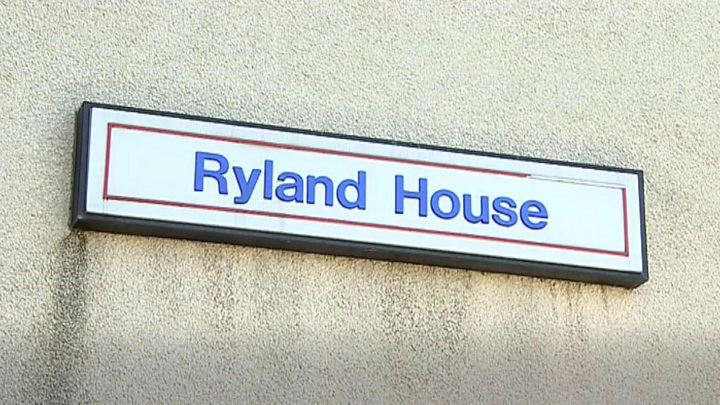 Birmingham City Council confirmed the tower block is owned by the authority and the girl was not known to social services.
A spokesman declined to comment further while police investigate.
Eyewitness Georgie Anderson said people were trying to catch the toddler when she fell.
"People were hanging outside the flats when it happened. People were just shouting for help," she said.
Another witness, Kim Jones, who lives opposite the tower block, said the window was "wide open".
"I saw the baby just lying there and then they put a blue blanket over her," she said.
"The mum was over that side, very hysterical."
BBC News reporter Ben Ando said it was being reported the little girl's family had only been living in the flat for a couple of months.
A shop owner, who wanted to remain anonymous, said he heard screaming and at first thought it was a fight, until he came out and learnt of the tragedy.
"People are very, very sad - they are feeling it very bad. I don't know the family, they might have been new to the area," he said.
He described the area as a mix of Jamaican and Somali communities and added they were "close" and had "a good relationship with each other".
Hockley is a district north-west of the city centre with a number of high-rise flats.
The MP for Ladywood Shabana Mahmood says she was "deeply saddened" by the death and that it was vital that the police and the coroner get to the bottom of what happened "so that we can help ensure that such a terrible tragedy does not happen again".