Second Birmingham swimming pool closes after bug find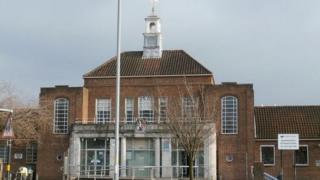 A second Birmingham swimming pool has temporarily closed after a bug, which causes sickness and diarrhoea, was detected in the water.
The parasite Cryptosporidium was found in the teaching pool at Northfield Leisure Centre.
Birmingham Community Leisure Trust is awaiting results for the main pool.
It said it carried out the tests as an "extra precaution" after the bug was found at its Cocks Moors Wood pool after several swimmers fell ill.
That pool, in Kings Heath, reopened on Friday after closing for four weeks following the discovery of Cryptosporidium. The pool has been deep cleaned and prompt action was taken to tackle the issue, the trust said.
The pools at Northfield Leisure Centre closed on 14 June following a separate incident and the additional testing was carried out before they were set to reopen.
The trust said the pools at the centre on Bristol Road South would remain closed until further notice, but the gym would be open.
A spokesperson said: "We take the health of our customers extremely seriously and are currently discussing next steps with the council, including the length of time it will take to carry out the necessary measures to eradicate this chlorine resistant bug from the water."
It said it would refund any missed swimming lessons.