Man who beat dog with pole is jailed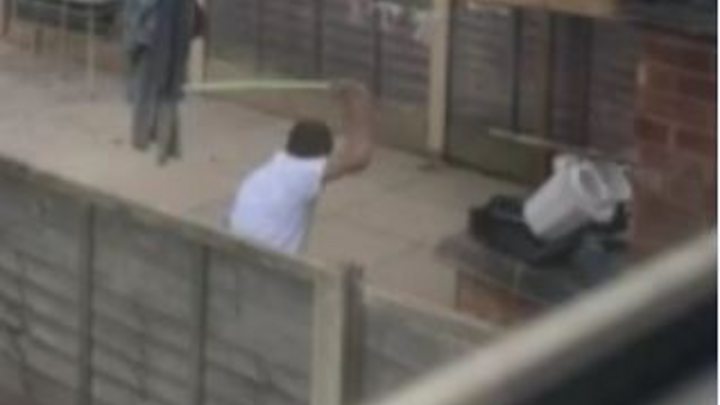 A man has been jailed for 12 weeks for beating his dog with a pole.
Joginder Singh, 41, of Cherry Orchard Road, Handsworth Wood, Birmingham, was filmed hitting his pet in October, which caused the Staffordshire bull terrier's ribs to puncture its lungs.
When RSPCA officers went to his home, the animal could not move and vets feared he would not survive.
Singh admitted causing unnecessary suffering the dog, now called Samson, and failing to meet his needs.
'Doing fantastically'
Singh was also banned from keeping animals for 10 years, by magistrates in Birmingham.
RSPCA inspector Mike Scargill, said Singh was seen repeatedly hitting the dog in a completely "unprovoked attack".
"At the vets, it was found that his ribs had punctured his lung. The poor dog was in such a lot of pain and he was in a bad way - we didn't think he was going to make it.
"But thankfully he is doing fantastically now. He is in our care and he has been getting a lot of love and affection.
"Today he is a happy and lively dog. It is hard to believe that he is the same dog which I had to carry into my van eight months ago."