Dudley Hippodrome could be saved as council agrees lease with campaigners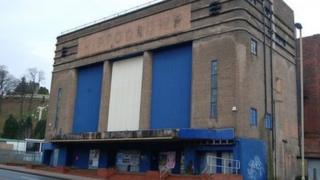 Dudley Hippodrome could be saved from demolition after councillors agreed a five-year lease on the building.
Black Country Hippodrome Ltd has been campaigning to save the site and is in line to take over the building which was erected in 1938.
The lease will give them time to look at ways of reopening it for the first time since its closure in 2009.
Campaigners say they are "confident" they can find a way to make it financially viable.
More on this and other stories from Birmingham and Black Country
Steve Daniels, a board member with Black Country Hippodrome, said: "I think it is important that everyone is clear about the scale of the challenge in bringing life back to a building of this scale, but we are approaching this with a positive attitude."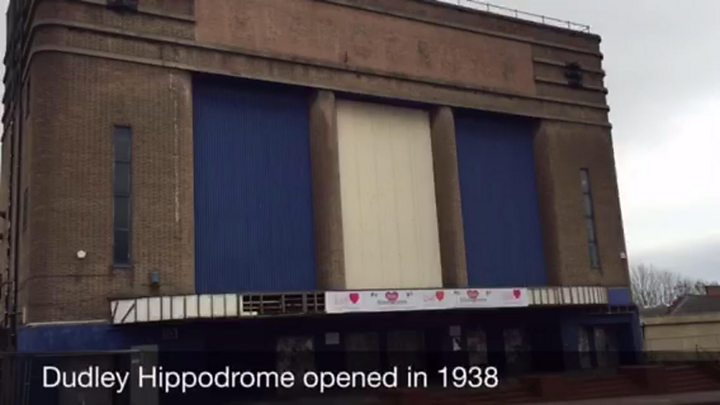 The hippodrome was used as a theatre until 1964, when it became a bingo hall. Major acts such as Gracie Fields, George Formby and Laurel and Hardy were among the performers to entertain the crowds.
Dudley Metropolitan Borough Council, which bought the site in 2010, had planned to demolish the building in 2013 as part of a tourism plan, but a petition organised by The Friends of Dudley Hippodrome led to the decision being suspended.
The authority confirmed it is "pressing ahead" with plans to demolish the existing venue, but insisted this was only as a "fallback position" should the campaigners fail to find a viable use for the current building.
Council leader Pete Lowe said: "We have always maintained that we would look seriously at viable propositions for the building and it is clear that the current group has made significant strides forward in developing a plan for the site."