Dudley house fire rescuers praised by police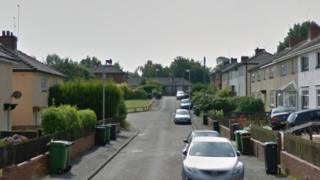 A woman was rescued from a house fire - that killed another woman - by neighbours who acted "valiantly".
The 36-year-old was helped from the property in Spring Road, Dudley, where fire crews later found the body of a 67-year-old woman.
An inquiry is under way to establish the cause of the fire, on Thursday morning, West Midlands Police said.
The 36-year-old was later taken to hospital and treated for smoke inhalation.
Sgt Richard Narrowmore said: "I would like to commend the neighbours in Spring Road who valiantly tried to save this woman with little thought to their own personal safety."