Conservatives rule in the first Sutton Coldfield elections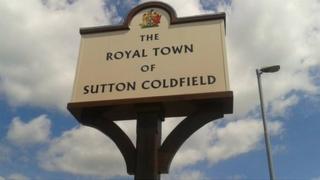 The result has been declared in the first election for Sutton Coldfield's new town council.
The Conservatives took 18 seats, Labour two and Independents four.
Residents of the town, near Birmingham, campaigned for their own council after successfully getting royal status reaffirmed in 2014.
A ballot held last summer suggested nearly 70% of residents wanted their own council. The ballot had a turn out of nearly 40%.
Sutton Coldfield became part of Birmingham in the 1970s.
Before that it had been part of Warwickshire.
Six residents were elected to stand in each of the town's four wards.