Dudley woman jailed for speeding fine lie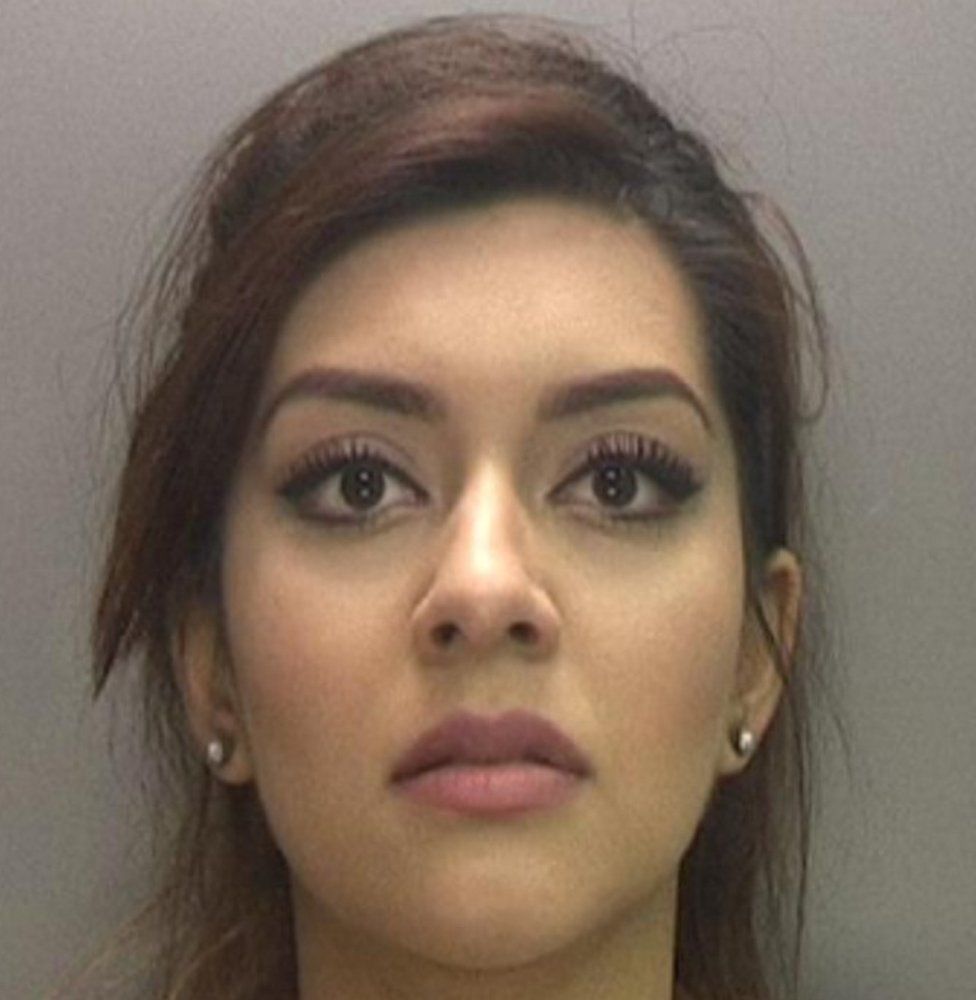 A woman who paid a stranger to take her speeding points has been jailed.
Ahmed, 27, from Dudley, paid a man she had never met £450 to take the points but told police she thought he was a "specialist speeding fine lawyer".
She was jailed for three months after being found guilty of perverting the course of justice following a trial at Wolverhampton Crown Court.
Ahmed, of Baptist End Road, Netherton, was caught driving at 39mph and 40mph in nearby St Peter's Road on 30 July 2014.
Both her speeding notices were returned to police suggesting a Ms Nosheen Yoqum, from Forrester Street in Walsall, had been driving.
Officers said they discovered eight other speeding offences had been attributed to drivers living at the same address.
But there was no record of them ever being tenants and checks with the DVLA also drew a blank, the court heard.
PC Steve Jevons said: "She was given every opportunity to admit her guilt - an admission that would have spared her a jail term.
"Even the judge asked if she wanted to proceed to trial in the face of damning evidence."
Ahmed, who has a degree in international relations and politics, was also banned from driving for 58 weeks.
PC Jones added: "It's a sorry tale. She has no previous convictions but a potentially promising career is now in ruins and all because she wanted to retain a clean licence."
Related Internet Links
The BBC is not responsible for the content of external sites.