Staffordshire Bull Terrier puppy found fatally stabbed in Birmingham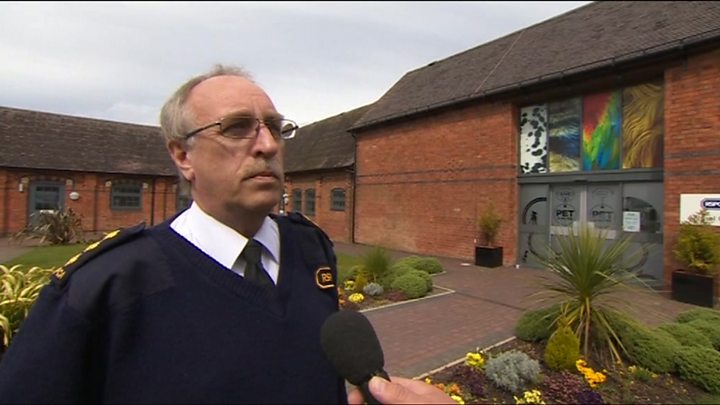 A puppy has been found dead with suspected stab wounds and a broken leg, said the RSPCA.
The seven-month-old female Staffordshire Bull Terrier was found in Walkers Heath Park, Druids Heath, Birmingham.
She did not have a microchip or collar.
Jonathan Ratcliffe for the RSPCA said: "Whether she died before being dumped or died in the spot where she was found, we do not know. But it is likely that she suffered before her death."
He said the members of the public who discovered the dog were extremely distressed, and appealed for information.