Plane from Germany 'manoeuvres' off runway at Birmingham Airport after landing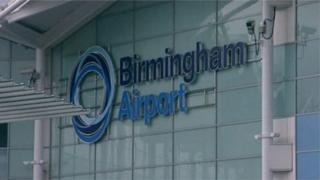 A plane "manoeuvred" off the runway and into a grass verge while landing at Birmingham Airport, it has been confirmed.
Officials said an Airbus A320 operated by Small Planet Airlines was arriving from Paderborn in Germany when it left the runway at about 13:20 GMT.
All passengers were taken off once the vehicle came to rest, a spokesman said. He added that no injuries had been reported.
Runways at the airport remain open.