Yardley candlelit bath blaze after fabric softener online tip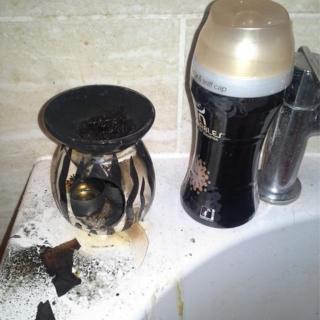 Fire crews were called to a bathroom fire after a woman emptied a fabric softener ball into an oil burner.
Firefighters were called out to Yardley, Birmingham, after the burner caught fire when she left the room.
The woman, who doused the flames with shower water, took the idea from a YouTube video, according to fire crews called out to the house.
West Midlands Fire Service warned others not to follow the video tips..
Steve Harris, group commander for community safety at the service, said: "She told our firefighters that she'd got the idea after watching a YouTube video.
"Two nightlights had been burning under the laundry softener beads.
"A few seconds later the flames could have been much fiercer and she could have been badly hurt.
"We're concerned other people might see the same video. It's definitely a bad idea and should not be copied."