Wolverhampton IVF clinic wins licence appeal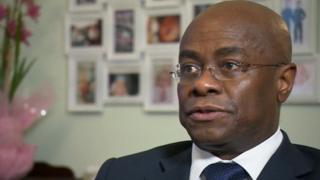 A fertility clinic twice refused a new licence has been given the right to continue operating after a successful appeal, the IVF regulator says.
St Jude's Clinic in Wolverhampton has been operating on a temporary licence since 2014 after claims staff obtained consent to collect a woman's eggs while she was under the effects of sedation.
But an independent panel has since ruled it was an isolated incident.
Nearly 1,200 babies have been born as a result of treatment at the clinic.
It has held an IVF licence from the Human Fertilisation and Embryology Authority since it opened in 2002.
The authority said the panel made its ruling in September.
Dr Jude Adeghe, who runs the clinic, said: "The decision in the report more or less is validation for what we do so we just wish to look forward.
"We're not bitter as difficult as it has been... and look forward and do what we do best, helping couples out there to make more babies."