Birmingham clubber critical after 'bad batch' of pills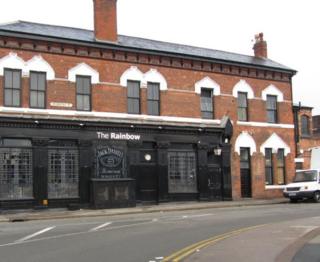 A clubber is critically ill and four others were hospitalised after taking a "bad batch" of drugs, said police.
All five went to the Rainbow in Digbeth on New Year's Eve or New Year's Day.
Police believe pills were distributed inside the club by a woman and two men, one of whom may have been wearing a fluorescent jacket.
Two men are in hospital where one is fighting for his life and the other is stable. Two other men and a woman were treated and are recovering at home.
Birmingham Police wrote on their facebook page: "We're issuing a warning about a 'bad batch' of a suspected class A drug which has hospitalised five people.
"Any users are urged to exercise extreme caution and dial 999 at the first sign of becoming unwell.
"Anyone who was at the club last night and has any information that could help us should contact Detective Sergeant Clare Burman."