New commissioner for Birmingham children's services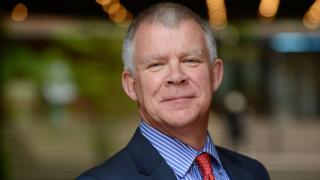 A new commissioner has been appointed to run Birmingham's troubled children's services department.
After being consistently rated "inadequate" by Ofsted, the authority has said its social care team may not be fit for purpose until April 2017.
The government appointed Lord Warner as the first external commissioner in March 2014.
Andrew Christie from Westminster City Council will now take over and continue a three-year review of the department.
He has overseen children's services in the three London boroughs of Westminster, Hammersmith and Fulham and Kensington and Chelsea since 2011.
Since 2006 there have been 24 serious case reviews in the area and in 2013 the service was branded a "national disgrace".
The authority has struggled to recruit enough social workers, particularly those with substantial experience.
But last year the council pledged £9.2m to improve practices and Lord Warner said in March there had been "significant improvements" but more was needed.
The appointment of Mr Christie by the Department for Education comes with a further set of directions for the council to improve the department.
It said it will be funding a team of advisers from Essex County Council to support improvements.
Council leader John Clancy said the authority had made considerable progress, moving from "a place of real concern to a place where we are stable, on the right track and moving forward".
"We know we are not there yet but we know what we need to do," he said.
Earlier this week the government announced plans to make it easier for failing children's services departments to be taken over.
Those judged inadequate by Ofsted will be given six months to improve and then be taken over by high-performing councils and charities if they fail.