Jo Brand to get university doctorate for mental health awareness work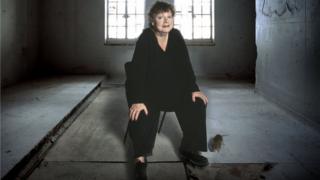 Comedian Jo Brand is to receive an honorary doctorate from Birmingham City University, for her work in raising awareness about mental health.
Brand, who has appeared on television shows including QI and Have I Got News For You, had a previous career as a psychiatric nurse.
She said she was "delighted" to be given the doctorate from the university.
The ceremony will take place at Symphony Hall on 12 January.
Brand said: "I do thank the university for this recognition. Birmingham is one of my favourite places to perform because the audiences are always so friendly and they laugh a lot."