'Daily mile' suggested for Wolverhampton pupils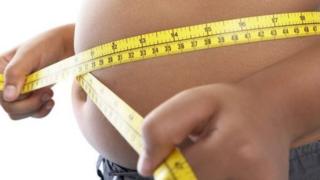 All schoolchildren in Wolverhampton could be made to walk or run a mile every day, under new proposals.
Councillor Paul Singh wants every school to introduce the daily exercise routine in a bid to tackle rising levels of obesity in the city.
Nearly 70% of adults and more than 40% of children are classed as obese, according to the local authority.
The city has one of the worst records in England for the number of obese primary school children.
Updates on this story and more from the Black Country
Mr Singh proposed the city council "recommends to all schools in Wolverhampton the introduction of a 'daily mile' of walking or running for all pupils as an element in the authority's efforts to combat childhood obesity".
At a full council meeting on Wednesday evening, the motion was referred to a specially convened joint meeting of the health and the children, young people and families scrutiny panels.
If adopted, Mr Singh said it should mean pupils would walk or run around playgrounds or fields as part of their daily routine.
'Improve lifestyle'
"Obesity is a massive issue," he told BBC News.
"Young people deserve this opportunity to start off to just get their health right and it's really, really good for their life chances."
The idea has already been adopted at some schools in Scotland after its introduction at a Stirling primary school earlier this year.
Pupils do an extra 15 minutes of exercise each day in addition to PE classes.
In November, statistics from the Health and Social Care Information Centre revealed one in 10 children in England was obese at the start of primary school, with children living in the most deprived areas twice as likely to be obese as children in affluent areas.
Wolverhampton City Council recently launched a scheme to coach children as young as five on how to improve their lifestyles.
In October, more than 50 families had been referred to the 10-week programme.