Asda fuel mix-up hits Birmingham motorists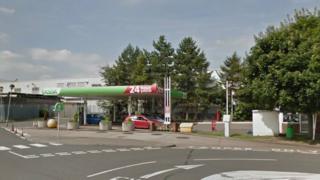 Dozens of motorists have filled up their cars with the wrong fuel after a petrol station mix-up.
Diesel and unleaded petrol were put in the wrong storage tanks after a delivery to Asda's Small Heath branch in Birmingham on Saturday October 17.
The forecourt was forced to close once the issue was identified the following day, as customers reported vehicle issues to the station.
Asda issued a statement apologising to motorists affected by the mistake.
"This was an isolated incident, which was caused by human error," it said.
"We are incredibly sorry for any inconvenience this mistake has caused."
Compensation claims
A spokesman for Asda said it believed dozens of motorists could have been affected, but said it had no way of contacting visitors to the station while the wrong fuels were being pumped.
They added that potential claims for compensation would be examined on a case-by-case basis, and any instances where the mistake is proven to have led to damage will be addressed "to put it right for customers".
Anyone who believes they were affected is advised to call Asda's customer services department.