Convicted barrister Constance Briscoe avoids legal costs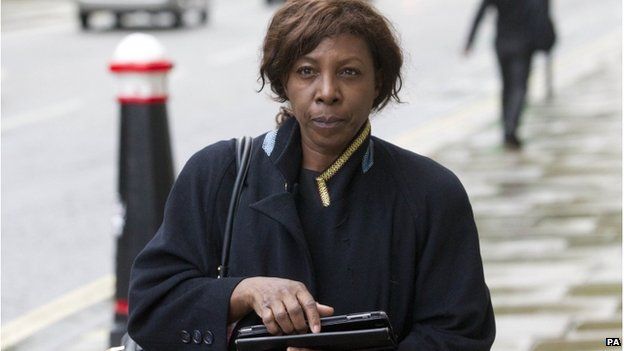 A barrister who was jailed for lying to police in Chris Huhne's speeding points case has avoided paying thousands of pounds in legal costs.
Constance Briscoe, 57, was jailed for 16 months last year for intending to pervert the course of justice.
In January the prosecution applied for her to pay £89,246.33 in costs for the first of two trials for the offence.
But Mr Justice Baker made no order for costs after the court previously heard Briscoe was now penniless.
Briscoe, of Clapham, south London, was convicted of three counts of intending to pervert the course of justice in May last year.
It followed a retrial over the investigation in to how ex-cabinet minister Chris Huhne passed speeding points to his then wife Vicky Pryce in 2003.
The court heard Briscoe helped economist Pryce, a friend and neighbour, to reveal information about the point-swapping to newspapers after the couple split in 2010.
The scandal led to Huhne's resignation and subsequent prosecution.
At the time, Mr Justice Baker said Briscoe had tried to hide her role in exposing the story, adding that both she and Pryce had been motivated by "a joint desire to ensure the downfall of Chris Huhne".
A month after her conviction Briscoe, once a part-time judge, was removed from judicial office.
The court previously heard that Briscoe was £150,000 in debt since her conviction and was being financially supported by her 26-year-old son, who had bought her flat and paid off her overdraft.
Her lawyer Patrick Gibbs had described her current income as "zero" and said she had been living with her son and 24-year-old daughter.
Since her conviction she has not worked or found any improvement in her financial prospects, Mr Gibbs said.
Both Huhne and Pryce have served their prison sentences for perverting the course of justice.