Germanwings crash: Martyn Mathews inquest opens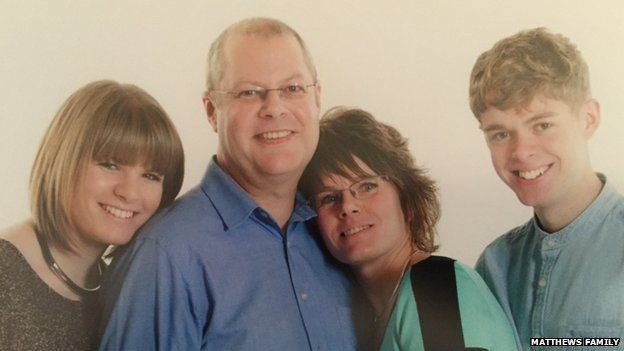 A British businessman killed when a pilot crashed a Germanwings plane in the Alps died from multiple injuries, an inquest has heard.
Martyn Matthews, 50, from Wolverhampton, was one of 150 people on board the Airbus A320, which crashed in France in March, leaving no survivors.
Co-pilot Andreas Lubitz is believed to have deliberately flown the aircraft into a mountain.
Mr Matthews's inquest was adjourned until 14 September for reports.
Black Country coroner Zafar Saddique, sitting at Smethwick Council House, said: "Can I take this opportunity to offer my heartfelt condolences in tragic circumstances."
Mr Matthews, a businessman and father-of-two, is thought to have been travelling to Germany for a meeting.
His wife Sharon did not want to talk to the media, but in a brief statement after the hearing, Det Con Gary Plimmer said the family was "still trying to come to terms with what has happened".
Many of those who died in the crash were from Spain and Germany, including a party of German schoolchildren returning from an exchange trip.