Brain damaged boy awarded £13m payout from Walsall Manor Hospital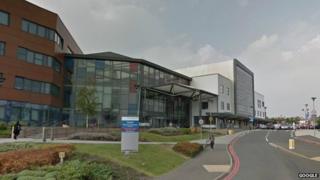 A boy who suffered brain damage at birth has been awarded a £13m-compensation package.
The 11-year-old will always have the mind of a six-year-old after his abnormally low sugar levels were not treated, following his birth at Walsall Manor Hospital, West Midlands, in 2003.
He has no prospect of improvement, London's High Court was told.
Richard Mumford, counsel for the hospital trust, said the organisation offered its "deep regret".
'Lovely boy'
Mr Mumford said the the boy and his family did not receive the standard of care they were entitled to.
The boy, who cannot be identified, will need constant care and will never be able to work but is expected to live into his 80s.
He is blind with weakness down his left side and has speech problems, a severe learning disability and profound behavioural issues.
However, his mother described him as an "incredibly happy and lovely boy" who enjoyed swimming, bowling and going to discos.
The agreed damages awarded against Walsall Healthcare NHS Trust include a lump sum of £1.45m and annual, index-linked payments of £88,000 until the boy is 16, then £120,000 until he is 20 and £145,000-a-year from then on.
There are also payments to cover physiotherapy, occupational therapy, additional holiday costs and loss of earnings.
Christopher Johnston QC, for the family, told Mr Justice Holgate, who approved the settlement, it meant about £13m in real money would be paid out over the child's lifetime.