Sandwell Council housing benefit decision 'unlawful'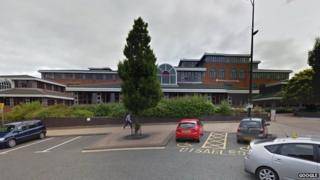 A Black Country council "discriminated' against a couple in its handling of a housing benefits claim, a judicial review has found.
Michael and Jane Hardy, from Oldbury, had challenged Sandwell Council's decision to offer a lower discretionary payment after including disability benefits as income.
Lawyers for the couple said it amounted to "disability discrimination".
The High Court in Birmingham ruled the authority's position was unlawful.
Sandwell Council said it "welcomed" the judgement and would change its policy.
"Like many other local authorities, we took the care component of DLA [Disability Living Allowance] into account as income when calculating DHPs [Discretionary Housing Payments]," Neeraj Sharma, the authority's director of governance, said.
"Sandwell was used as a test case. This now clarifies the situation for us and for other councils up and down the country."
'Far-reaching consequences'
Mr Justice Phillips heard that until 2013 when the government introduced "highly controversial" benefit changes to counter what it called a "spare room subsidy", council tenants Mr and Mrs Hardy had been able to cover their rent through housing benefits.
After that date they faced a shortfall of just over £23 a week as Mr Hardy saw his benefit entitlement drop by 25%, as a result of their three-bedroom property, specially adapted for his disabilities, being under-occupied.
The couple argued the council's decision to take DLA into account when calculating discretionary payments amounted to a breach of the 2010 Equality Act and the European Convention On Human Rights.
Fiona McGhie, from law firm Irwin Mitchell, said the High Court's decision would have "far-reaching consequences" for a number of local authorities.
"Where the bedroom tax leaves a black hole in a disabled person's household budget, the council cannot demand that they fill that black hole with DLA," she said.