Birmingham pub bombs victims' families to lobby MEPs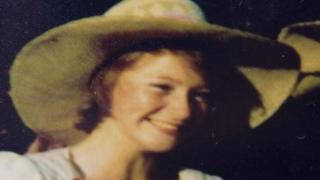 Families of the victims of the Birmingham pub bombings are to travel to Brussels to lobby MEPs for an inquest into the deaths.
Twenty one people were killed and 182 injured when bombs exploded at two pubs on 21 November 1974.
Six men were jailed in 1975 but their convictions were quashed in 1991.
An inquest was opened after the bombings but closed without hearing evidence in 1975, after the guilty verdicts.
'Strength of character'
Julie Hambleton, whose sister Maxine was a teenager when she died, is one of 10 members of the Justice 4 the 21 campaign group travelling to the European Parliament on Tuesday, for a meeting with MEPs.
Ms Hambleton will be presenting to MEPs from Northern Ireland, Sweden and Holland and pressing for support for the campaign to reopen the inquests and release files put under a 75-year embargo.
She said: "Apparently, MEPs from other countries have shown an interest in our case so we are going to speak with them.
"We hope it will put pressure on our government to help and support our campaign."
On 4 March, Ms Hambleton met Home Secretary Theresa May.
She said she was still waiting to hear Ms May's response to their meeting.
Bill Etheridge, a UKIP MEP for the West Midlands, set up the meeting.
He said he was calling on politicians from all parties to get involved.
"I personally was massively impressed by Julie and her strength of character," he said. "I truly believe the families haven't been given the whole story and it's only fair justice should be brought."
Birmingham pub bombings
Two bombs exploded at the Mulberry Bush and Tavern in The Town pubs in November 1974, killing 21 people
Paddy Hill, Gerry Hunter, Johnny Walker, Hugh Callaghan, Richard McIlkenny and Billy Power - dubbed the Birmingham Six - were jailed for life in August 1975
The case was referred back to the Court of Appeal but the convictions were upheld in 1988
The Birmingham Six's convictions were quashed at London's Old Bailey in March 1991