West Midlands Police chief sorry over Lloyd Butler custody death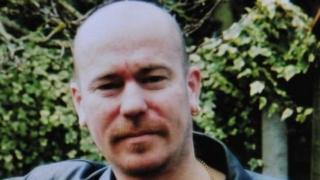 The chief constable of West Midlands Police has apologised to the mother of a man who died while in police custody in 2010.
Officers made an "alarming number of mistakes" and behaved "unacceptably" while Lloyd Butler was at Stechford police station, a watchdog said.
The 39-year-old, who was drunk, may have lived had he gone to hospital earlier, his inquest heard.
Chief Constable Chris Sims made the apology at a public police meeting.
The Birmingham Mail reported Mr Sims apologised to Mr Butler's mother, Janet, at the Strategic Police and Crime Board meeting on Tuesday.
"I would like to extend my personal condolences to Lloyd Butler's mother," he said.
Mrs Butler has said her son's treatment had been "appalling".
'Big, big gap'
Police were originally called by Mr Butler's family because he was drunk and they were concerned about his welfare.
But the Independent Police Complaints Commission (IPCC) found officers on duty in the custody suite at Stechford failed in an observation plan that required him to be regularly roused and his condition checked.
Some of the visits were missed entirely while others failed to rouse Mr Butler sufficiently.
One officer surfed the internet and made personal calls rather than monitoring CCTV footage of Mr Butler's cell and another made improper entries in the custody record alleging that officers were checking more often and thoroughly than they actually did.
Two others, a PC and civilian detention escort officer, joked about Mr Butler's condition and made insulting remarks about him.
They were later separately found guilty of gross misconduct, misconduct and "given advice".
The father-of-two was declared dead at hospital after officers started first aid in his cell. He died of cardiac arrest from an alcohol-related condition.
Speaking after the IPCC findings were published in June, Mrs Butler said: "The day I was told my son passed away at Stechford was the day my life had a big, big gap.
"There's no such thing as closure. His two boys have no father."