Wolverhampton City Council abolishes chief exec post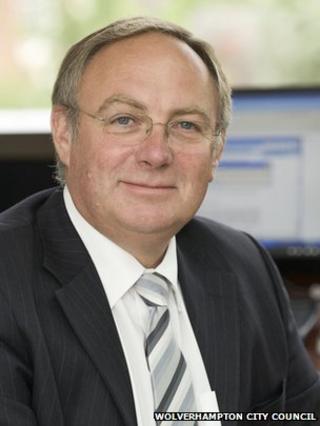 A cash-strapped local authority has decided to scrap the post of chief executive to help save almost £200,000.
It follows the decision last week by Simon Warren to step down from the role at Wolverhampton City Council due to ill health.
The post will be replaced by a managing director, which will be taken on by an existing director, the council said.
Earlier in the year, the council announced 2,000 job cuts and plans to save £123m over the next five years.
"We've taken the opportunity of the vacancy to have a look at our structures to see whether there's a way of reshaping the management of the authority to save more money," council leader Roger Lawrence said.
In January, the Labour-led authority said it was facing insolvency if the savings were not made.
Mr Lawrence said the decision to replace the chief executive with a lower paid managing director met its plans to ensure the highest paid person at the council was paid a maximum of 10 times that of the lowest paid.
He also paid tribute to Mr Warren, praising his leadership during a time of "real financial pressure" and for his role in bringing Jaguar Land Rover to the i54 business park.
Nearby Telford and Wrekin Council replaced its chief executive with a managing director in 2011, saving £13,000 a year.