Martineau Education Centre in Harborne to be demolished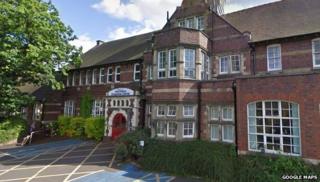 A former Birmingham school site will be demolished to make way for 121 homes - despite opposition from residents.
More than 700 people opposed Persimmon Homes's plan for the Martineau Education Centre, arguing it would put pressure on oversubscribed schools.
The city council was expected to defer the application when it came before planners earlier but it was approved.
A similar scheme for the site, off Balden Road in Harborne, was rejected by the authority in September.
A letter from council leader Sir Albert Bore to an opponent of the scheme, seen by the BBC, said the authority signed a legal agreement in 2012 saying it would "use reasonable endeavours to obtain planning permission for the site."
The BBC has asked planning committee chairman Mike Sharpe for a comment but he is yet to respond.