Birmingham A38 tunnels reopen after six-week summer closure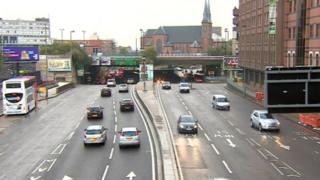 Road tunnels through Birmingham city centre have reopened after a second set of summer closures.
The A38 St Chad's and Queensway tunnels had been blocked off for six weeks since mid-July to allow renovation work to take place.
A series of overnight closures will take place throughout September and October.
Eddie Fellows, of contractor Amey, said the further closures were necessary to test newly-installed equipment.