Unexploded World War Two bomb handed to Solihull police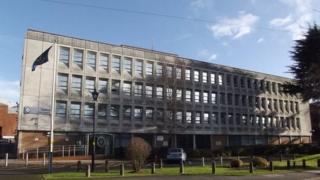 A road in Solihull was closed and a police station evacuated after a member of the public took an unexploded World War Two bomb into reception.
An army bomb disposal unit removed what they identified as a Luftwaffe incendiary.
A police spokesman said the risk of it exploding had been "low" but the area had been cleared as a precaution.
"The device had been stable for a long time and was likely to remain so," the spokesman said.
He said if anyone finds such an item the advice was not to take it anywhere, but to leave it in place and call the police.