Birmingham binmen and cleaners on week's second strike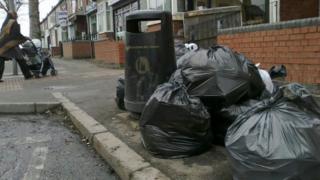 Binmen and street cleaners in Birmingham have started a second day of industrial action within a week.
The dispute with the city council is about pay and conditions and follows a strike on the morning of 11 August.
Talks with unions will continue but a spokesman for the council said there would be some disruption to services.
Residents are still being asked to put rubbish out, although it might not be collected.