UK sperm bank to be opened in Birmingham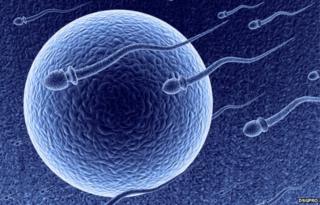 A national sperm bank is to be set up to meet increasing demand and a UK-wide shortage.
Heterosexual and same-sex couples will be able to use the service, as well as single women. People from ethnic minority backgrounds will be able to choose from culturally-matched donors.
It will be run by the National Gamete Donation Trust and Birmingham Women's Hospital and is due to open in October.
The project has been awarded funding of £77,000 by the Department of Health.
The centre will be based at Birmingham Women's Hospital, and will offer "NHS-based, fully-integrated donor recruitment, screening and banking", the Birmingham Women's NHS Foundation Trust said.
There is currently a national shortage of sperm donors in the UK, especially in NHS clinics, and as patient numbers continue to rise, treating those who need donor sperm is said to be a major problem.
The trust said it hoped the bank will reduce the number of patients putting themselves at risk by using unregulated sperm donation services.