Birmingham City TV: Steve McCabe MP says lack of updates 'peculiar'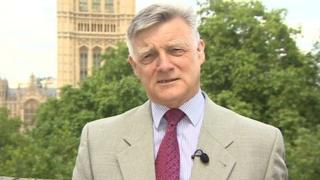 The lack of updates about a new local TV channel due to launch in Birmingham is "peculiar", a city MP has said.
In 2012 Ofcom awarded licences for 21 local television channels to be set up in towns and cities around the UK.
BLTV won the contract for Birmingham in 2012 but Selly Oak Labour MP Steve McCabe has asked the Department for Culture, Media and Sport if it was still operating.
No-one from the firm has been available for comment.
Mr McCabe said: "It's just peculiar," he said.
"We were told there would be this great new world opening up. We were going to have local television; the company was all set to run.
"It had an April launch date, then a September launch and now total silence."
The channel, called City TV, is due to be on Freeview channel eight.
BLTV must launch it before 6 November or it will lose its licence.