Birmingham Kajans school launches legal fund to take on DfE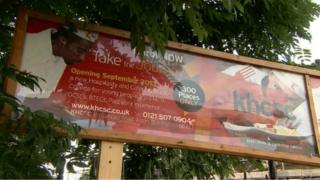 Supporters of a Birmingham catering school have launched a legal fund in a bid to save it from closure.
The Department for Education (DfE) served Kajans Hospitality & Catering Studio College, in Aston, with a closure notice because it had too few students on its books.
Those behind the fund hope to lodge a judicial review and reverse the DfE's decision to withdraw the school's funding.
The DfE was unavailable for comment.
Kajans was served with the notice because, as of April, it had fewer than 75 registered pupils due to start in September.
Acting principal Dr Kevin Hylands said the numbers had since risen and the school was on track to meet its enrolment targets.
The £2.5m school opened in September last year with 72 students on its books.
It had predicted 300 14 to 19-year-olds would eventually attend the specialist college.