Mailbox Birmingham brawl: Wanted man in drink-driving arrest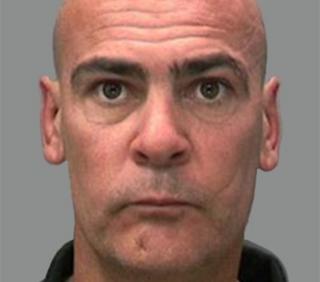 A man wanted by police for slashing two men's faces in a bar fight has been arrested after being pulled over on suspicion of drinking and driving.
Russell Broughton was arrested when officers stopped a BMW being driven "erratically" on Constitution Hill, Birmingham, on Wednesday afternoon.
The 44-year-old from Castle Vale was wanted since being sentenced to three years in his absence on 6 March for the fight at Bar Room Bar in the Mailbox.
He is due before magistrates later.
He is charged with failing to provide a specimen, driving without a licence, driving without insurance and failing to answer bail, West Midlands Police said.
Broughton had admitted his role in the fight at Bar Room Bar in April 2013 but did not attend Birmingham Crown Court for sentencing.