Ex-MEP Nikki Sinclaire bailed in European Parliament fraud probe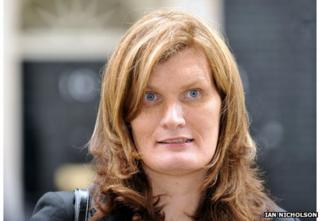 A former West Midlands MEP has been re-bailed after she was arrested on suspicion of conspiracy to defraud the European Parliament.
Former UKIP MEP Nikki Sinclaire, 45, was due to answer bail on Friday.
She was arrested in February 2012 following an allegation made in 2010 relating to allowances and expenses.
West Midlands Police said "a 45-year-old woman remains on police bail pending further inquiries" while its "complex investigation" continued.