'Disgraced' Birmingham fails to recruit social workers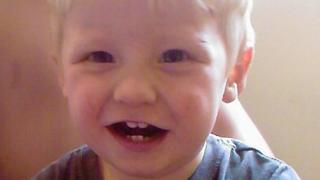 More than a quarter of Birmingham's frontline social worker posts are unfilled, city council figures show.
Recruitment drives have failed to reduce vacancies in the department branded a "disgrace" by watchdog Ofsted and rated inadequate since 2009.
The council's director of people services, Peter Hay, said the city was still in a "high-risk situation".
There are 106 vacant posts of 382 in safeguarding teams, the same number that were unfilled last year.
There have been 20 investigations over child deaths in Birmingham since 2007, including those following the deaths of Khyra Ishaq in 2008 and Keanu Williams, in 2011.
'Failing city children'
The service has been restructured since last year, when council figures showed it had a total of 494 frontline social worker posts.
Mr Hay said the new figure included 40 new jobs, which had been created as part of a £10m investment plan announced last December.
He admitted, however, the current vacancy rate of 28% for permanent posts directly affected some teams' "ability to handle capacity".
Temporary agency staff are in place in 61 of the jobs and 45 posts (12%) are completely without cover.
Labour's Anita Ward, chair of the council's education and vulnerable children overview and scrutiny committee, said she feared "we will continue to fail children in this city" as figures showed "very little movement" in recruitment.
Mr Hay said it was a "difficult period for recruitment" and fully expected the council to receive another "inadequate" rating in its forthcoming Ofsted inspection, expected to be published later this month.
He said the council continued to rely on a large number of newly qualified social workers, but some staff were "top-class".
Vince Clark, the council's interim service director, said the authority was "fishing in a small, limited pond" and had to find a way of better recruiting outside the region.
In March, former health minister Lord Warner was appointed as an independent commissioner to oversee improvements in Birmingham's social services department.