Joshua Ribera memorial match held by Birmingham City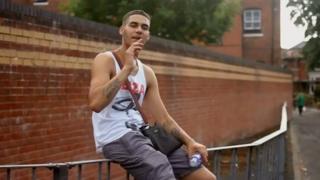 A tournament is to be held by Birmingham City in memory of Joshua Ribera, an 18-year-old rapper who was murdered last year.
Mr Ribera, from Northfield, was stabbed in the heart outside a Selly Oak nightclub after a concert held in honour of another murdered teenager.
The teenager, who performed under the rap name "Depzman," was said to be a promising musician.
The event at St Andrew's is due to be held on Wednesday 21 May.
Four teams made up from Mr Ribera's friends and family will face each other, and the competition will be followed by a charity ball, the football club said.
The matches will be followed by an evening charity ball, also at St Andrew's, which has already sold out.
Mr Ribera's mother, Alison Cope, said: "I am looking forward to Joshua's friends, family, junior and senior schools coming together in a positive way to remember my son.
"I hope to start a charity in my son's name to enable young people to enjoy life and move forward in a positive way."
A Birmingham City spokesman said: "Joshua was stabbed and murdered in Selly Oak last September aged 18; a case that not only shook the Birmingham community but ultimately united the city in the fight against knife crime."
Armani Mitchell, 18, was jailed for life in March for the murder of Mr Ribera.