Birmingham 'Trojan Horse' school governor accuses Ofsted of bias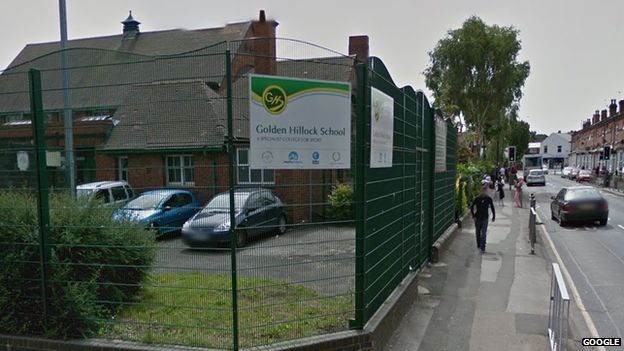 A governor of a Birmingham school inspected as part of the probe into the so-called Trojan Horse plot has accused Ofsted of being "biased".
Mohammed Ashraf, a governor at Golden Hillock School in Sparkbrook, said inspectors had a "narrow agenda" when they questioned staff and pupils.
The school is one of 25 being investigated amid allegations of a plot by Muslim hard-liners to control them.
Ofsted said all of its inspections were "completely fair".
Mr Ashraf said there had been an "unusual" focus on matters such as prayer and the teaching of sex education during the school's inspection.
"I don't think we were judged on the same playing field as any other school in the country," he said.
"I think it was a lot harsher, and the reasoning behind our inspections were a lot different.
"Our children... and leadership team, who we have complete confidence in, who have worked extremely hard, are also going to be judged very very unfairly."
Mr Ashraf also expressed fears that the publicity around the Trojan Horse probe would discourage Muslim parents from becoming governors.
Ofsted said last week it expected to publish its inspection reports at the beginning of June.
The Department for Education and Birmingham City Council have also launched their own investigations into the claims.
Related Internet Links
The BBC is not responsible for the content of external sites.