'Trojan Horse': MP appeals for gagging clauses release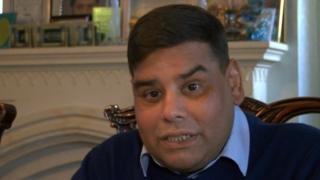 An MP has called for dozens of former teachers to be released from so-called gagging clauses, following claims a number of Birmingham schools have been taken over by Muslim hardliners.
The local authority, Ofsted and the Department for Education (DfE) have been investigating.
Labour Perry Barr MP Khalid Mahmood wrote to council leader Sir Albert Bore and Education Secretary Michael Gove.
The DfE and the council have not yet responded to Mr Mahmood's comments.
Mr Mahmood said dozens of former heads and other senior staff, who allege they were forced out of their posts as part of a takeover plot by hardline Muslims in Birmingham, were made to sign compromise agreements which prevent them speaking publicly about their concerns.
He added: "People... are afraid to speak out because of gagging agreements."
'A good idea'
Mr Mahmood said "a lot" of people - teachers, governors and parents - had given him allegations in confidence.
The MP added a hotline launched by the council on Monday for whistleblowers to come forward was a "good idea" but added: "I think it could've been done a bit quicker."
The "Trojan Horse" allegations first came to light earlier this year, contained in an anonymous and unsigned letter.
In all, 25 schools are being investigated over claims that male and female pupils were segregated, sex education banned and in one case that the al Qaida-linked Muslim cleric Anwar al-Awlaki was praised in an assembly. The preacher was killed by a US drone strike in Yemen in 2011.
On Wednesday the council made public a list of 18 schools Ofsted has inspected.
Sir Albert has said Ofsted would publish its reports in "the first or second week of May".
On Wednesday council chief executive Mark Rogers said he was in "no position" to identify the remaining seven schools because inquiries were still "in the early stages".