IPCC seeks 200 staff for new Birmingham base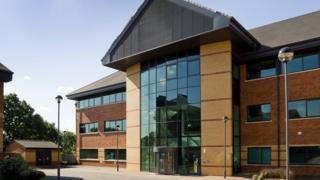 Two hundred staff are to be recruited at the police watchdog's new offices in Birmingham to allow it to take on extra investigations.
It follows claims the Independent Police Complaints Commission (IPCC) was under-equipped to deal with allegations against forces in England and Wales.
The new office, based on a business park in Quinton, is due to open in July.
The IPCC is looking for investigators, lawyers, analysts and support staff.
It said employees would be recruited over the next few months and the new staff would allow it to take on extra investigations across the region.
Amanda Kelly, acting chief executive of the IPCC, said it was particularly looking for people with good analytical skills "who can deal sensitively with members of the public, often in very difficult circumstances".
The new base will cover the West Midlands, West Mercia, Warwickshire, Leicestershire, Nottinghamshire and Staffordshire forces.
It is part of an expansion of the organisation, announced by the home secretary last year.
Across the country, the IPCC has seen its budget increased by £18m to allow it take on more serious and sensitive allegations.
It campaigned for extra funding after criticism in several high-profile cases.