Bid to clear all Wolverhampton streets of rubbish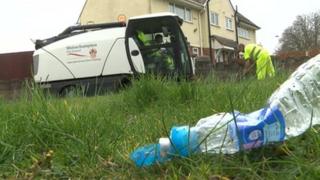 A scheme promising to clear all 3,390 streets in Wolverhampton of rubbish has been launched by the council.
The streets represent a total of 472 miles for the city's 60 street cleaners to cover in a month.
Each year the council receives about 5,000 calls from residents complaining about street-cleaning issues.
Workers were concentrating on Duke Street and the surrounding area on Monday as part of Operation Spring Clean.