Birmingham City former president Carson Yeung lodges appeal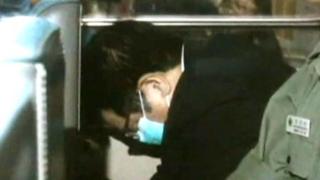 The former president of Birmingham City FC has filed an appeal against his conviction for money laundering.
Earlier this month, Carson Yeung, 54, was sentenced in Hong Kong to six years in jail in connection with the movement of HK$720m (£55m) though his bank accounts between 2001 and 2007.
A hearing date has not been set for Yeung's appeal.
A separate hearing will determine whether his assets can be seized under his conviction.
During the trial the Hong Kong businessman was unable to show where almost HK$100m (£7.7m) in his bank accounts had come from.
He remains the largest shareholder but resigned in February as president of Birmingham City FC, director of Birmingham City plc and director and chairman of the club's parent company, Birmingham International Holdings Ltd.
His son, Ryan, 20, and brother-in-law Shui Cheong Ma, 52, remain on the club's board of directors.