First Wolverhampton council houses for 30 years being built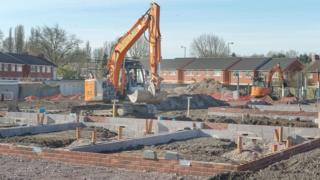 Work has begun on the first new council houses to be built in Wolverhampton for 30 years.
The first of the 40 council-owned properties will be available in July, with the rest ready by the end of March next year, the city council said.
A further 80 houses for private ownership are also being built on the Thompson Avenue site.
Plans to redevelop the seven-acre site were approved by the authority in September.