Teen dies after running into Birmingham bus stop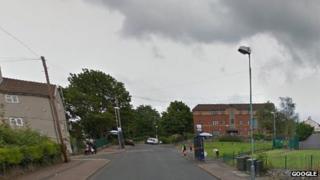 A teenager died after running into a bus stop in what police said was a "freak accident".
Manny Edwards, 18, from Alcester Road South in Kings Heath was trying to catch a late-night Birmingham bus on Monday at about 22:30 GMT.
He collapsed when he hit the stop on Hillmeads Road. CCTV showed he got to his feet but fell over seconds later.
He later died in hospital. West Midlands Police said it was "a terrible accident".
South Birmingham police Det Ch Insp Simon Inglis said: "It's shocking a young man could lose his life in such circumstances.
"We understand there were some rumours flying around the community that there was something sinister behind Manny's death and that he had been attacked, but I can assure people that is certainly not the case."
He added a post mortem examination would take place "in due course".