Birmingham city council to install free wi-fi at 150 public buildings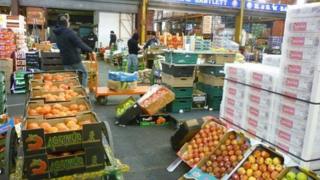 Free wi-fi could be installed in more than 150 public buildings in Birmingham as part of a £1.5m project to improve the city's broadband access.
The buildings include community and children's centres, libraries, museums and markets, the city council said.
The authority said it was looking for a wi-fi provider to install and run the service from May.
It will be funded by the council's £8.25m Urban Broadband Fund grant from the government.
The rest of the money is being used to pay for a connectivity voucher scheme, where businesses apply for vouchers to get their buildings connected to super-fast broadband.
The city council's IT provider, Service Birmingham, will undertake a feasibility study into which buildings will get the service if the plans are approved at a meeting on Monday.