'Islamic takeover plot' Birmingham school tribunal adjourned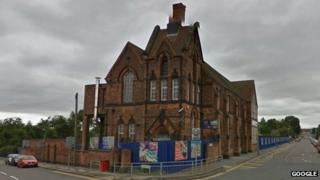 An employment tribunal involving a school linked to an alleged Islamist takeover plot has been adjourned to allow authorities time to investigate.
Birmingham City Council is looking into a letter that outlined an alleged plan to oust head teachers and make schools adhere to more Islamic principles.
The letter claimed the plan, known as "Operation Trojan Horse", had already affected leadership at four schools.
Adderley Primary school governors said they were "pleased" by the adjournment.
Adderley Primary and three other schools - Saltley, Park View and Regents Park Community - were named in the leaked document linked to the alleged plot.
A tribunal into claims four teaching assistants at the school were unfairly dismissed was adjourned on Monday following an application by its governors.
Governor Jawed Iqbel said: "We are pleased that the tribunal has accepted our application for an adjournment.
"This will allow Birmingham City Council, the police and the Department of Education to conduct a transparent investigation into the issues the Operation Trojan Horse raises about Adderley Primary School and also the other schools mentioned.
"We are confident the truth will prevail."
'Absurd claims'
Tahir Alam, a governor at Park View School, said the allegations were "a hoax".
"The document is the basis of the many sensationalised and Islamophobic articles in the media which seek to defame and vilify respectable individuals and institutions," he said.
Mr Alam said the suggestion Park View was trying to take over other schools was "absurd".
Claims there was an Islamic plot "simply tapped in prejudices and stereotypes about Muslims", he said.
Birmingham City Council confirmed its investigation into the letter was continuing.
West Midlands Police said it was not investigating the letter but was looking into a separate "allegation of fraud from members of staff at a primary school."
Ch Supt Alex Murray confirmed the allegation was made in January 2013.
"This investigation has been reopened by the Economic Crime Unit as a result of this letter coming to light," he said.
Solicitor Daniel Zakis, representing Hilary Owens, one of the teaching assistants at the tribunal, said: "Miss Owens welcomes the reopening of the police investigation, especially since she made the initial complaint to police in January 2013."