Former Bluebird car factory to become homes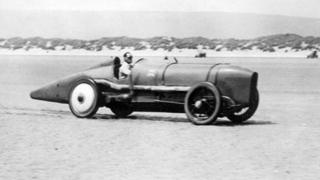 A car factory which produced the vehicle that helped propel Sir Malcolm Campbell into the record books is to be redeveloped.
Up to 115 properties will be built on the site of the former Sunbeam factory in Wolverhampton, councillors said.
Sir Malcolm gained the world speed record in a Sunbeam he called Bluebird in 1924 and the factory dates back to the 19th Century.
The site has been derelict since 1997, the council said.
The record-breaking, 350hp car was the brainchild of Sunbeam's chief engineer and racing team manager, Louis Coatalen, and built in Wolverhampton during 1919 and early 1920.
Sir Malcolm went on to gain the world speed record on land and water at various times during the 1920s and 1930s.