Lenny Henry writes 'teen years' TV script set in Dudley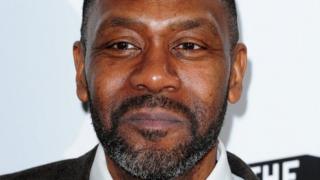 Comic and actor Lenny Henry has written a one-off drama based on his teenage years in Dudley.
Danny and the Human Zoo tells the story of a teenage impressionist growing up in a Jamaican family in the West Midlands, during the 1970s.
Henry, 55, said he was "so excited" to be bringing his "fictional teen memoir" to the nation, adding, "it's gonna rock".
The drama will be screened on BBC One on a date yet to be confirmed.
'Not exactly what happened'
"I've crammed the first two years of a very long career into 90 minutes," Henry said.
"Although it's not exactly what happened, I think we'll get a strong sense of what it might have been like for a young black kid from Dudley to be suddenly hurled into the maelstrom of [showbusiness]."
A BBC drama representative said casting for the programme would be announced in due course, including the actor chosen to star as the young Lenny Henry.
Charlotte Moore, BBC One controller, said there was an "appetite for real life stories told through drama".
"You only have to look at the BAFTAs and the Oscar nominations this weekend," she said. "I'd like BBC One to tap into this."
Henry, who was born and grew up in the West Midlands, started his career working on the controversial Black And White Minstrel Show before getting his big break doing impressions on the talent show New Faces.
He went on to work on Three Of A Kind before fronting his own series and starring in the sitcom Chef!